Basic Archery
During the months of January, February and March we hold a basic archery class. This 10-week class is held weekly on Saturdays. All equipment is supplied including Genesis bows, recurve bows, arrows, safety equipment, and targets. Students can also use their equipment.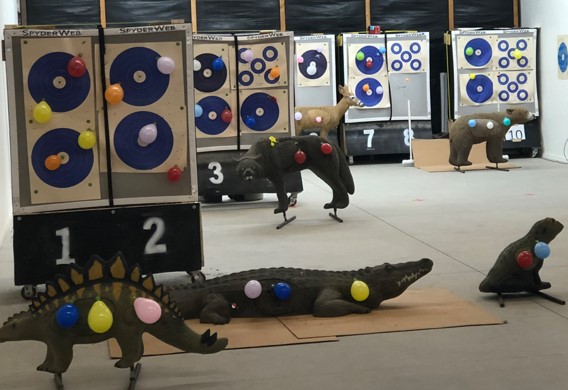 The team goes over the different types of bows, arrows and safety equipment. We go over the safety rules for both indoor and outdoor archery. We also teach the kids the basic 11 steps of shooting form as defined by USA Archery. Scoring is taught and used to gauge students' improvement. The final class is a fun shoot followed by a banquet.
JOAD

JOAD stands for Junior Olympic Archery Development and follows USA Archery's agenda. We offer indoor and outdoor JOAD classes. The outdoor class runs from May to September on Thursday nights. We teach the 11 steps of shooting and then we advance to the National Training System (NTS) Step of Shooting. The shooting starts at 5 meters, and upon attaining a target score, the distance increases by 5 or 10 meters, out to 70 meters. A pin is earned for each successful distance.
We also offer the opportunity to shoot the 3-D course.
JOAD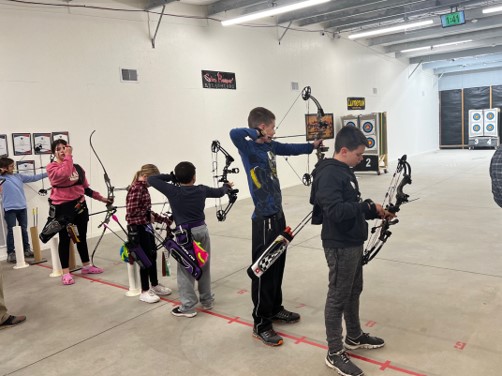 Our indoor JOAD program runs from October to March. Like the outdoor program, we work on the 11 steps of shooting form. We incorporate a timer for shooting to simulate tournament conditions. Various formats are incorporated (targets used, arrows shot, ends shot, scoring formats, etc.) to familiarize the student with tournament conditions.
TRAVELING JOAD
We encourage and help our archers go to different tournaments and shoot against other clubs and archers in the same age/bow class.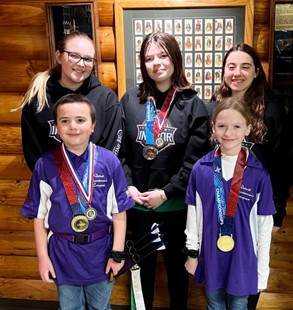 For additional information contact:
Shannan Lancaster
cell 586-764-2331